2015-16 Allan Hills Field Campaign
Arriving in Antarctica
We flew from Christchurch, New Zealand on a C17 "Globemaster" capable of landing on ice (!)
Flying out, to the wild
After spending a week at McMurdo for safety training, we embarked on our 7-week journey to Allan Hills Blue Ice Areas …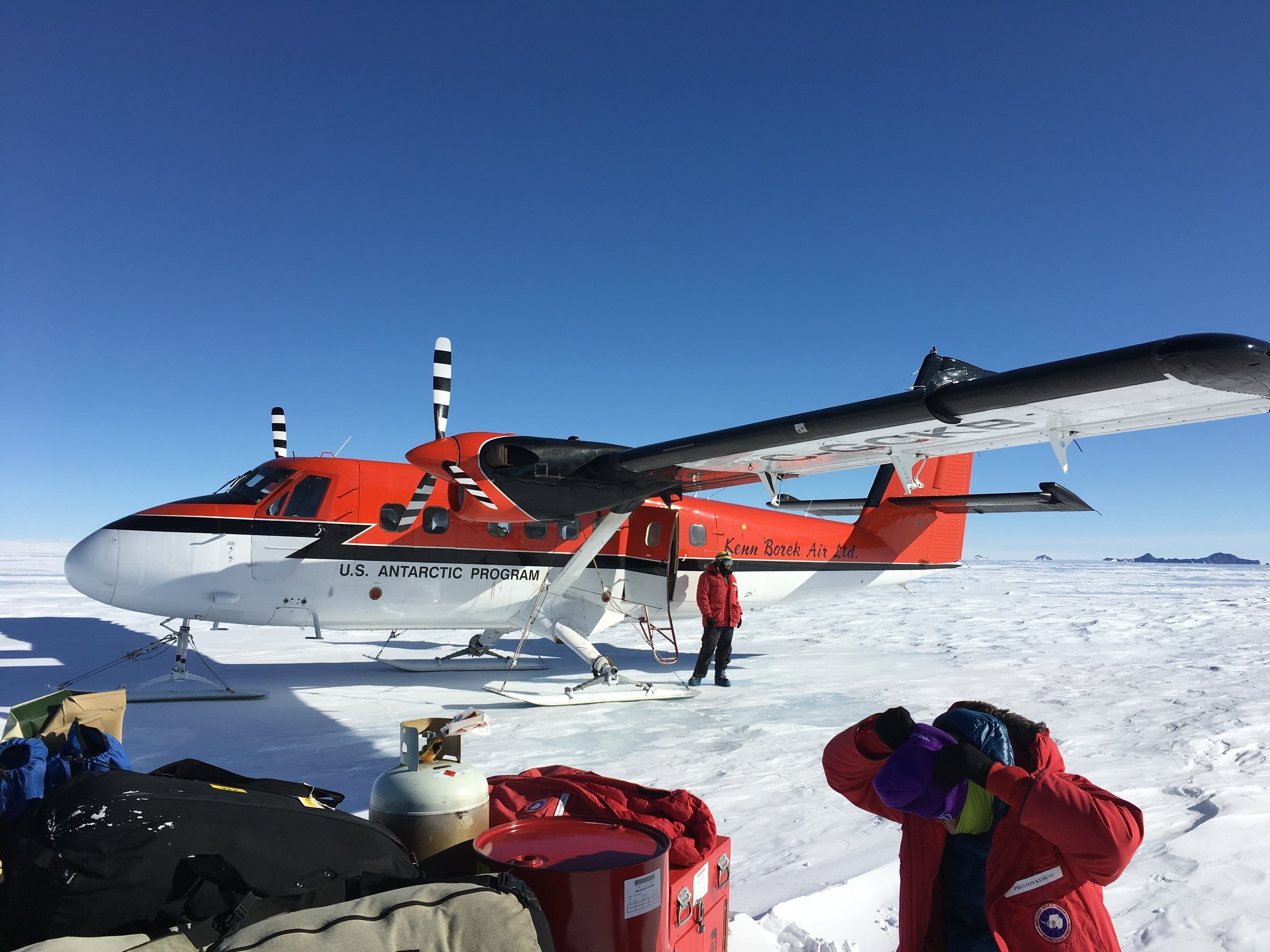 New life starts!
Upon landing in the field, we immediately began to establish a camp, our little home thousands of miles away from home.
Life in tents
Those little pyramids are our living room (except the last one, which is the restroom).
Life after storm
During the middle of the field season, we got hit hard by a major Antarctic storm. See the pile of snow behind the tents? That's the power of nature.
Gauging the ice
Here, Dr. Sean Mackay is doing GPR survey and attempting to measure the ice thickness. The goal is to locate the next drilling site where old ice could be found.
All system go!
We spent two full days to set up the drill tent and the drill, including dig out this little trench.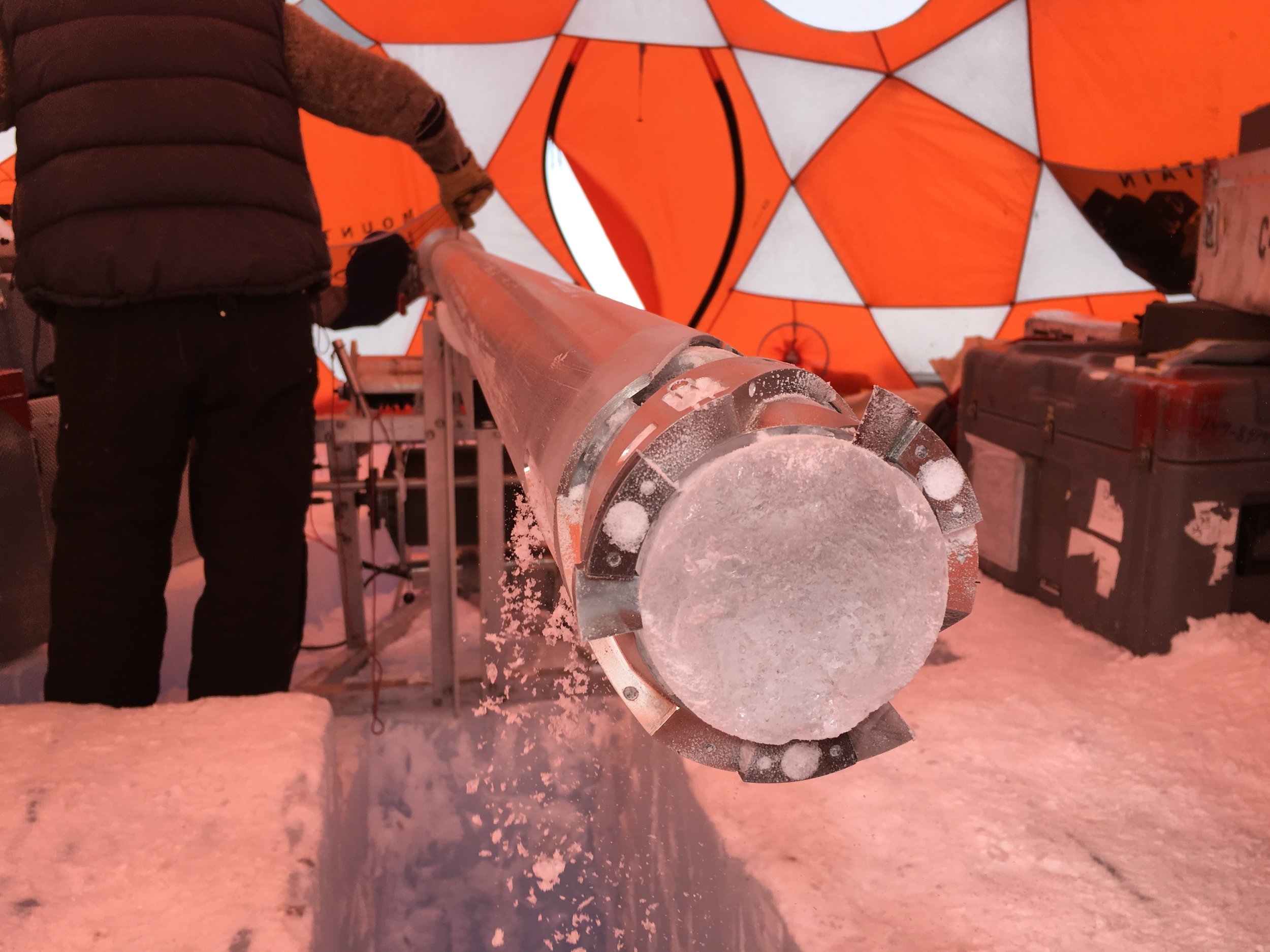 Ice drilling in process
A freshly drilled ice core, in a barrel. We used a three-inch drill that is optimized for mobility and efficiency.
An ice core is born
Dr. John Higgins (left) and Mike Waszkiewicz (right) holding the drill barrel that carries the cylindrical core.
First batch of cores of the season!
Our very first batch of ice cores drilled in the entire field season.
Fossil air inside bubbles
Inside the ice are air bubbles that are hundreds of thousand years (more precisely speaking, 300 to 500 ka).
Outside the tent
The drill is powered by a 5 kW generator located outside the tent. Also shown are two skidoos, our primary means of transportation in the field.
Hit the rock bottom
We knew the we've exhausted all the ice from the borehole because of the damage to the drill bits (R.I.P.). Time to move on to the next site!
Knock down that tent
Once we finished all the drilling, the drill tent was struck down. Here John Higgins (left) and Preston Kemeny (right) are examining the poles and fabrics.
To hiking!
While life in Antarctica is in general quite boring, we managed to have some fun in the great outdoor.
Visualizing glacial flow
Ice in Allan Hills is constantly flowing. The curved line (actually a tephra layer) here demonstrates the differential flow of the ice.
Allan Hills overlook
Because of the bedrock topography, the surface of the Allan Hills Blue Ice Areas is not flat. Instead, interesting features like this are common throughout the area.